Sunday, June 18, 2017, 01:00pm - 04:00pm

The first Open House for 2017 is scheduled for June 18 at Historical Park. All buildings will be open for touring and there will be interactive events for all. Our special guest for the Open House will be Jessica Michna portraying Laura Ingalls Wilder who wrote the beloved Little House on the Prairie series. This presentation will take place from 1:30-2:30 PM in the historic Freewill Baptist church, just east of Historical Park. We expect Ms. Michna will be touring Historical Park as well after the presentation. The flyer for this event is shown below.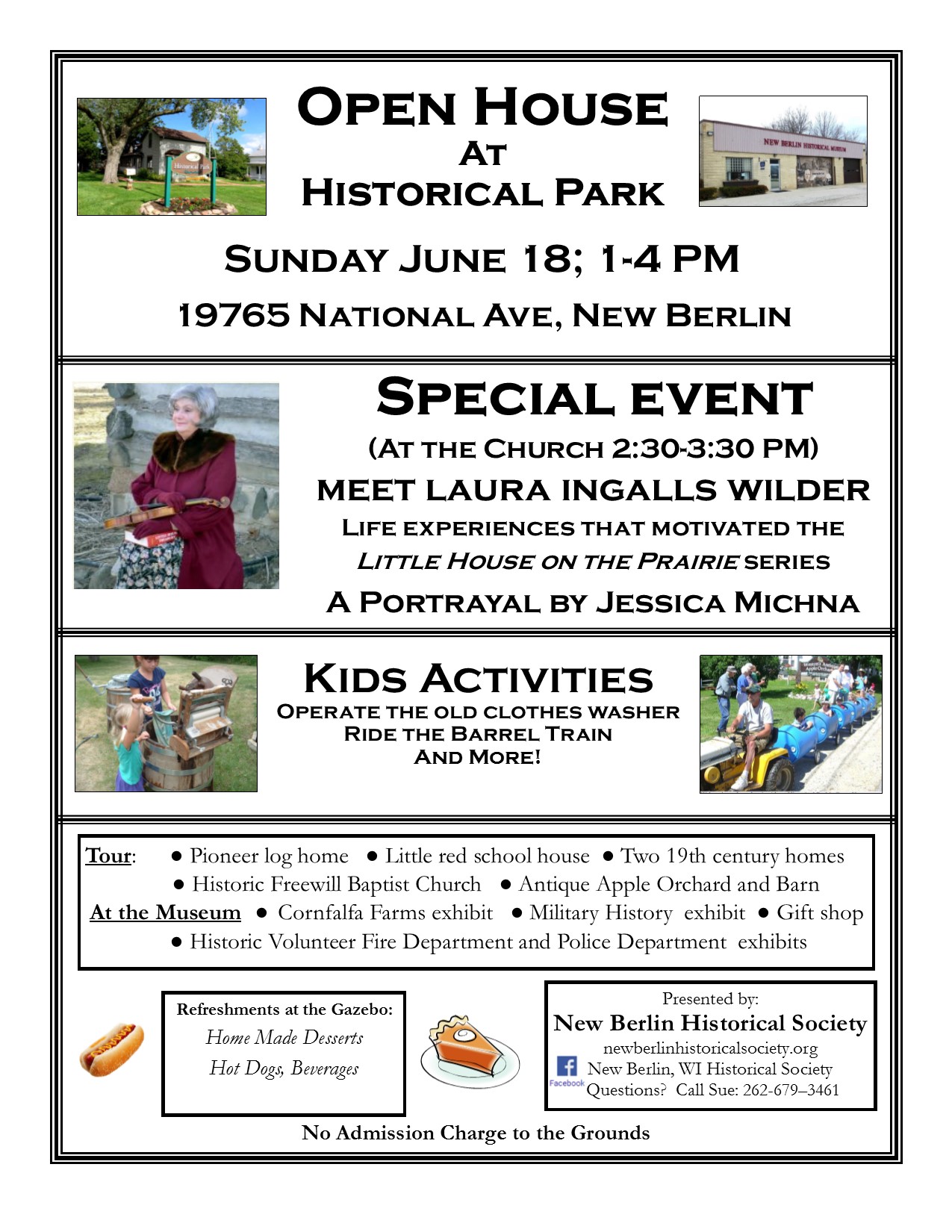 Location
New Berlin Historical Park; 19765 National Ave.