Ideal weather greeted us at Historical Park for the 17th annual celebration of Historic Day in 2009. A large crowd enjoyed the musical entertainment, the re-enactors and their period costumes, the parade of vintage tractors, cars, and bycycles, and, of course, those delicious refreshments. Raffles, honey, heirloom apples, and history were all part of the afternoon scene.
Here are some pictures highlighting the event.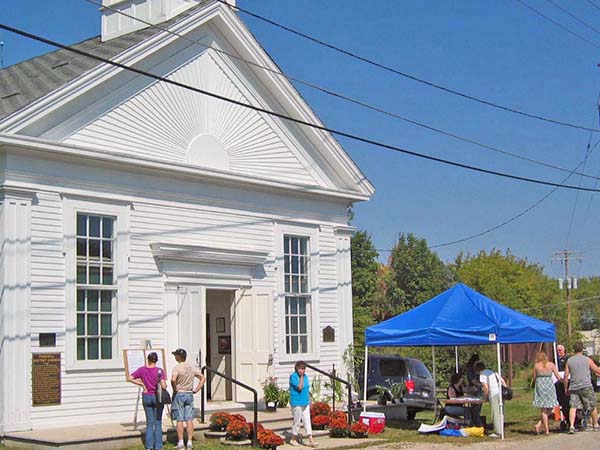 See Cheryl for raffle tickets, buttons, and mums. Then on into the church for.....
...gospel hymns and old tunes by Pleasant Memories. Who later moved....
...under the old shade tree, for more of the same
More music by the Front Porch Band. Many thanks to John Martin and friends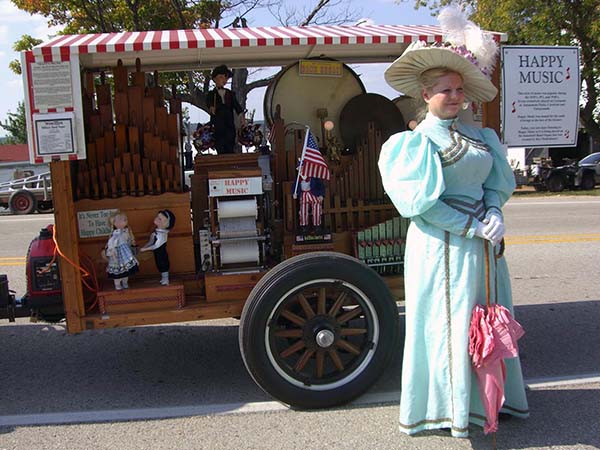 The band organ attracts smiling ladies...Thats why Roy built it!
Bees on display. And we're glad they're behind glass!
A collection of Civil War era Springfield rifles
A self starter...that's right. Al Mueller must pull on it himself.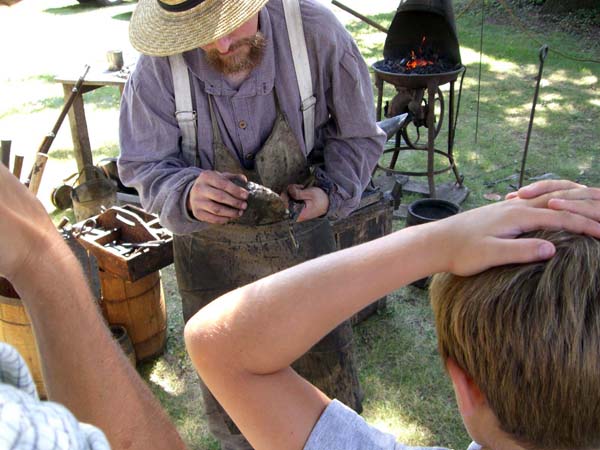 Now I'm going to show you how to make a metal leaf
Alumni Hawks Auxiliary #5-Waukesha County. Auxilary to Sons of Union Veterans of the Civil War
Spinner Ceil Wahlforth in the Meidenbauer log home
Get your Heirloom Apples in the Orchard Barn
Now I see how it works...very clever!
Anticipating the Big Parade
New Berlin VFW Post 5716 sets the pace
Color Guards in period dress follow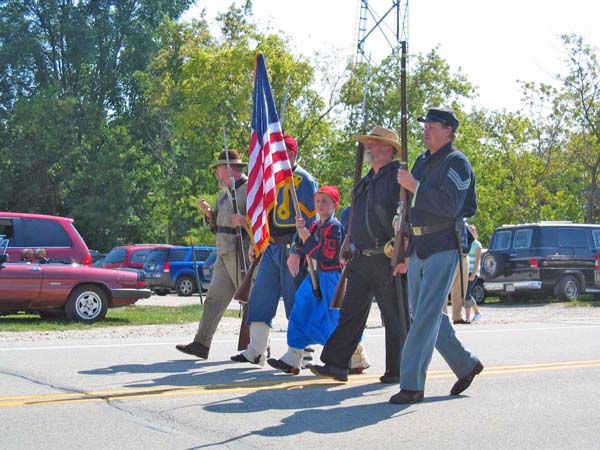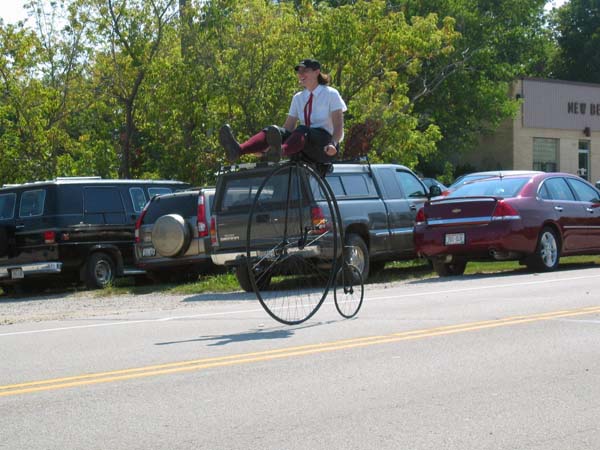 Look Mom, no feet!
Original condition 1966 AMC Ambassador. Only 54000 miles!
For this event, Mayor Jack takes the back seat.
Of course the siren works!
Green Power (on two cylinders). Ron Hause is the pilot
The Allis Chalmers Model U was the first with air tires. The idea first proved on a New Berlin farm in 1932
Another green machine Glen Cooper likes to hear it pop
A handsome horse and rider end the parade
Time to hit the road. It's a slow, long, ride home.
Hey, WHAT A GREAT AFTERNOON AT HISTORICAL PARK!