Monday, April 11, 2022, 06:30pm - 08:30pm

For our spring membership meeting Jim Liska will review his book Service is our only product : a history of the New Berlin fire department, 1954-2018.
The meeting will begin at 6:30 with a short update on the Historical Society's plans and activities; the presentation will immediatley follow. See the flyer below.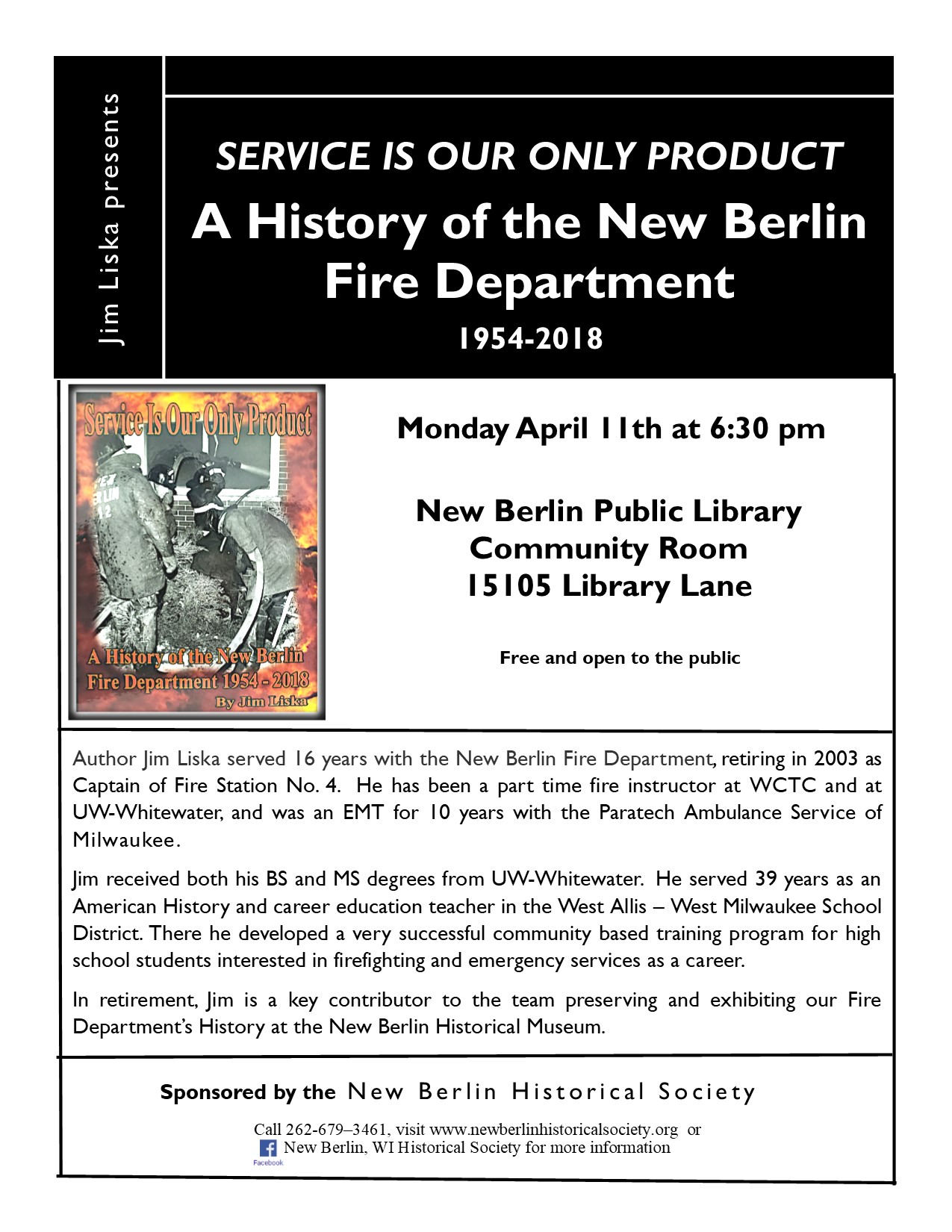 Location
New Berlin Public Library